Developer Sarwal
Our business is specifically concentrated in the Texas and the Southwest United States.
Commercial Real Estate Development Services

---
Location
Location is paramount in real estate. We assist with location services and assisting with where to build what and how. We also can assist with zoning and other land use needs ands surveys.

---
Rehab
We perform rehab services and remodels on homes and offices and offer cost estimating and the like to our customers.

---
Timing
Timing is also fundamental to real estate so we ensure that we have adequate resources dedicated to each project so that we can timely deliver what we said we would.

---
Transparency
We bring an open book and transparency to every project and all that we do. We maintain trust throughout the relationship that begins & ends with transparency.

---
Construction
Construction is both tedious and requires expertise. We bring detailed oriented project managers to every job and ensure that we hire sub-contractors that bring the same know how to each job.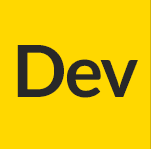 Commercial Development
Our unique operation includes commercial and family residential investment as well as turnkey construction management services.
Located in Texas, we can assist you in procuring civil engineering, surveying, construction management, and entitlement services. We have experiences multiple real estate market downturns as developers and understand reduced staffs and why some people look to outsource land development services. That is the reason we exist.
We serve Texas corporate developers, as well as, individual land owners. Corporate or individual, we bring the same skills, know how, and energy to each project. We are a development partner providing client -focused and bottom line driven management solutions and results. Contact us today, we look forward to working with you.